Ezra Reverda
Mobile: +31626020989

Email: ezra@ezrareverda.com

The Netherlands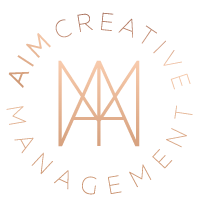 AIM CREATIVE MANAGEMENT
Office
+31202900002
Keren Cogan
Mail: keren@aimcreativemanagement.com
Mobile: +31648333244

Lammie Koster
Mail: lammie@aimcreativemanagement.com
Mobile: +31627036576
Filmography:
Ever since his graduation from the Dutch Film Academy, Ezra Reverda is working as a Director of Photography in the Netherlands and abroad. By collaborating with various directors, he developed his own strong visual style.
In his early years working as a dop he made many music videos with big national and international artists. These projects made him understand the skill of creating a powerful cinematic image.
Lightning is always a key element in his work
The resonance of this early-adapted style is something we can feel in his commercial as well as in his multiple fiction/drama productions.
"As a director of photography, I strive for a complete understanding of the script as the director interprets it. You need to be on his/her side and discuss all the specific elements. From there you adapt yourself to certain kind of conditions that the film need and develop a shooting style and a specific look for the film."
Next to shooting features and commercials Ezra Reverda is also involved in various art and theatre projects in which he is combining his talent and craftsmanship with more autonomous artists like for example Arent Weevers, Ruben van Leer and MACHINE.
Filmography:
Fiction/Documentary:
MESKINA (Daria Bukvic) - Feature Film
LIEVE MAMA (Jelle De Jonge) - TV Serie
KOPPENSNELLERS (Michiel van Jaarsveld) - TV Serie
WEG VAN JOU (Jelle De Jonge) – Feature Film
FLIKKEN MAASTRICHT (Martin Schwab) – TV Serie

FLIKKEN MAASTRICHT (Victor Reinier) – TV Serie
DE MAATSCHAP (Michiel van Jaarsveld) – TV Serie
BACK TO THE PAST (Quirine Rancké en Helena Muskens)
BRASSERIE VALENTIJN (Sanne Vogel) – Feature Film
HALLO BUNGALOW (Anne de Clerqc) –Feature Film
SAM'S KERST (Michiel van Jaarsveld) – Kinderserie
BRASSERIE VALENTIJN (Sanne Vogel) – Feature Film
JACK BESTELT EEN BROERTJE (Anne de Clerqc) – Feature Film
RAAMPOORT (Michiel van Jaarsveld) -TV Serie
NOORD-ZUID (Paula vd Oest) TV Serie
HARTENSTRAAT (Director: Sanne Vogel) – Feature Film
ROBOTICS (Director: Jasper Bazuin) – Short
APP (Director Bobby Boermans)– Feature Film (International theatrical release)
ROFFA (Director Bobby Boermans) – TV Movie
LIEF KONIJN (Camiel Schouwenaar)– Short (Gouden kalf nominatie beste short)
DELETE – Documentary
UNCLE HANK (Elbert van Strien)– TV Movie (Telefilm)
BROTHERS (Bobby Boermans)– Short (NTR KORT)
CLAUSTROFOBIA – Feature Film
ROUW (Nils Gerbens) Short
Commercials:
Shooting all 2019/2020 TV commercials for Albert Heijn, a new successful campaign directed by Jelle De Jonge
Shooting all 2012/2013 TV commercials for WEHKAMP high-speed campaign
Other brands
VICTOR & ROLF, FEADSHIP, OLD AMSTERDAM, TELE 2, CLINIQUE, HUNKEMOLLER, TOYOTA, GARNIER, KPN, ALBERT HEIJN, C1000, GILETTE, KFC, COCA COLA, PHILIPS, BARLEDUC, PANASONIC, ASICS, ADIDAS, ENECO, EYEWISH, NOWGO, SANEX, RODE KRUIS, FBTO,
Directors:
Daria Bukvic
Michiel van Jaarsveld
Paula vd Oest
Jelle de Jonge
Sanne Vogel
Bobby Boermans,
Elbert van Strien
Ruben van Leer
Arne Toonen
Hugo Keijzer
Rene Nuijens
Mickey Finnegan
Marijke De Gruyter
Esther Dorhoutmees
Jasper Bazuin
Jelle Posthuma
Janetta Ubbels
Ruben van Leer
Job Gosschalk
Victor Reinier
Martin Schwab
Pieter van Rijn
Anne de Clercq
INE & SANNE
Hiba Vink
Stephanie Pistel

Marijke Aerden